Read:
Luke 1:26–38[1]
26 In the sixth month the angel Gabriel was sent by God to a town in Galilee called Nazareth, 27 to a virgin engaged to a man whose name was Joseph, of the house of David. The virgin's name was Mary. 28 And he came to her and said, "Greetings, favored one! The Lord is with you." 29 But she was much perplexed by his words and pondered what sort of greeting this might be. 30 The angel said to her, "Do not be afraid, Mary, for you have found favor with God. 31 And now, you will conceive in your womb and bear a son, and you will name him Jesus. 32 He will be great, and will be called the Son of the Most High, and the Lord God will give to him the throne of his ancestor David. 33 He will reign over the house of Jacob forever, and of his kingdom there will be no end." 34 Mary said to the angel, "How can this be, since I am a virgin?" 35 The angel said to her, "The Holy Spirit will come upon you, and the power of the Most High will overshadow you; therefore the child to be born will be holy; he will be called Son of God. 36 And now, your relative Elizabeth in her old age has also conceived a son; and this is the sixth month for her who was said to be barren. 37 For nothing will be impossible with God." 38 Then Mary said, "Here am I, the servant of the Lord; let it be with me according to your word." Then the angel departed from her.
---
GREAT EXPECTATIONS
With these words Luke leads us into one of the most breath-taking moments in history. So much so that  though secular historians cannot deny the life of this man, they must deny the circumstances of his birth; if these things happened as they are recorded, then everything is different; history itself hinges on this birth.  However, it is generally agreed that stories about Jesus' birth were in circulation in the first century, and Luke insists that he has carefully verified his references (Luke 1:1–4). Further, assuming that Luke was a physician, details about Jesus' birth would be of greater interest to him and perhaps more available to him. The question we have to ask is one of philosophical and theological presuppositions:  whether the God who created all things can do what is described here – and whether he would if he could.
Once again Gabriel is involved. He is sent from and by God (1:26) to a virgin. Significantly, she is the beneficiary, not the bestower, of God's favor. She is to be a special recipient of grace that God has initiated. God will be with her (future tense) in the events that are to unfold.
God's ancient promises concerning his kingdom and his salvation are about to be fulfilled. Notice that the greater emphasis is on the son rather than the mother (compare, 1:28–31 and 1:32–33). He is to be called Jesus. The angel's announcement in 1:32 and 33 compares with Nathan's prophecy to King David in 2 Samuel 7:9–16. It is also worth comparing the following: Luke 1:32, he will be great with 2 Samuel 7:9, a great name; Luke 1:32, throne of his father David with 2 Samuel 7:13, the throne of his kingdom; Luke 1:32, Son of the most High with 2 Samuel 7:14, he will be my son; and, Luke 1:33, king over the house of Jacob forever with 2 Samuel 7:16, your house and your kingdom. If you have time you might want to read Psalm 7:17 and Daniel 4:24.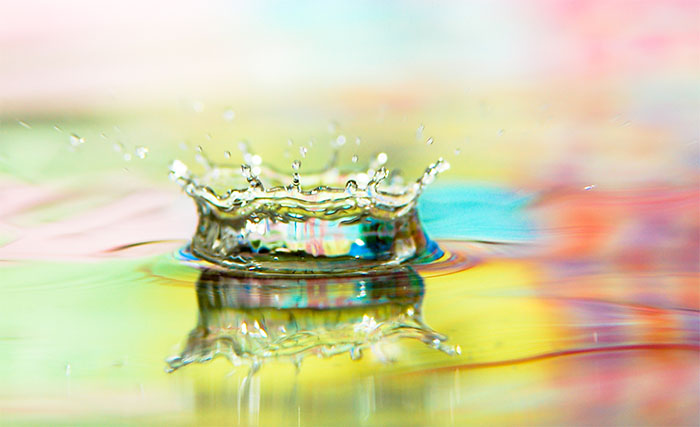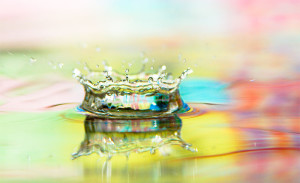 Clearly Jesus is more than a prophet: he not only stands in the tradition of the kings, he is the King God had promised long ago (2 Samuel 7:9–16; Psalm 89:14, 19–29, 35–37). Jesus' connection with David is very important. While he will be recognized as David's descendant after his death and resurrection (for example Acts 2:29–36), there would be times when he is recognized as such during his ministry (18:39; 19:38). Moreover this royal figure is also the Son of the Most High (1:32). His rule is over Israel (Jacob) and is eternal (1:33).
Once again we see that that from his conception in Mary's womb Jesus is truly man and truly God. It means that God's kingdom is being established in a new way – God was coming to earth as a man from the family of kings, the "house of David."  Luke also suggests that Jesus is of the 'family' of another King, the great King – He is also the Son of the Most High, God himself (1:32).
'How can this be, since I have no husband?' (1:34), Mary responded. The angel's reply is one of the most stunning statements about Jesus in the whole of Luke. He clarifies for Mary just why this baby can be described as human and the Son of God. God's Holy Spirit will come upon you, he says, and the power of the Most High will overshadow you. They are words that reflect the life-giving work of God in creation (Genesis 1:2; Psalm 104:30) and in salvation (Ezekiel 37:14).  The references are not sexual but metaphorical. God's Spirit will come and his presence, even glory (as at Mt Sinai [Exodus 40:35]), will be with Mary. The child… will be called holy – set apart for God, the Son of God.
Mary's response is the model of humility and obedience: she was still unmarried, and did not know how Joseph would react to the news of her pregnancy. Nevertheless, she understood that, strange and even terrifying though it all may be, it was God (the Lord) who had spoken (1:38). She had heard his word and would say yes to it– and though she says yes so freely, still her yes, her fiat, is another gift of God, who permitted this young Jewish girl to say yes to His word where Eve had said no. Her confidence in God is a model for all of us who would follow the Lord.
You may want to consider:
the breath-taking nature of the announcement to Mary;

the significance of the links between Jesus and David;

the example of Mary's response.
Let me encourage you to pray:
---
© John G. Mason, Reason for Hope – 40 Days of Bible Readings and Reflections – 2016. All Rights Reserved.
---