Read:
Matthew 1:18–25
18 Now the birth of Jesus the Messiah took place in this way. When his mother Mary had been engaged to Joseph, but before they lived together, she was found to be with child from the Holy Spirit. 19 Her husband Joseph, being a righteous man and unwilling to expose her to public disgrace, planned to dismiss her quietly. 20 But just when he had resolved to do this, an angel of the Lord appeared to him in a dream and said, "Joseph, son of David, do not be afraid to take Mary as your wife, for the child conceived in her is from the Holy Spirit. 21 She will bear a son, and you are to name him Jesus, for he will save his people from their sins." 22 All this took place to fulfill what had been spoken by the Lord through the prophet: 23 "Look, the virgin shall conceive and bear a son, and they shall name him Emmanuel," which means, "God is with us." 24 When Joseph awoke from sleep, he did as the angel of the Lord commanded him; he took her as his wife, 25 but had no marital relations with her until she had borne a son.
---
A PROMISE FULFILLED
The announcement to Joseph was really quite extraordinary: It is saying that God was taking on human form. How did Joseph come to believe something that was so much out of the ordinary? He could have continued with his plan to end his engagement to Mary, but he didn't. The truth of the announcement is verified by the most astounding set of events that followed. They speak of:
An Extraordinary Baby (1:21–23). Matthew wants us to know that while Jesus was conceived in a way that no other human has ever been conceived, he was nevertheless born in the same way we are.  Jesus wasn't the an angelic messenger, less than God, nor a spirit creature, not quite man; rather, he was one hundred percent human and one hundred percent divine — or as the creed puts it:  Very God of very God; begotten not made…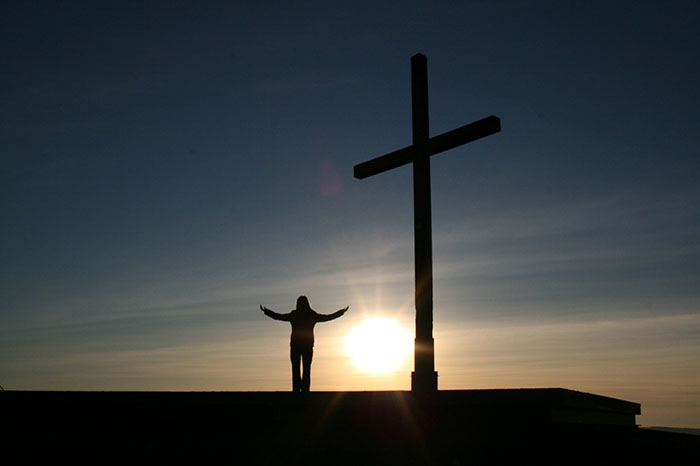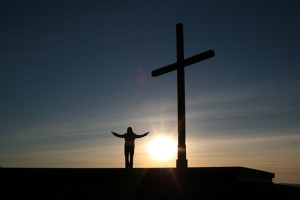 Consider the man the baby grew up to be. Everywhere Jesus went he displayed a unique power and authority that pointed to the fact that divinity had come amongst us. This fact speaks of a God who is not just approachable, but who is willing to humble himself, to shrink his immense power and awesome glory to become a weak, crying human baby, taking on human form. These themes are consistent with the God who had made men and women in his image, as we read in Genesis 1.
Extraordinary Names (so verse 21b). The name Jesus literally means, 'God saves'.  When we think about this, it really is the most confronting thing God could say to the world. We can tell ourselves otherwise– that we don't need a 'savior;' we just need to be recognized. But this is to ignore the reality that we are seriously morally compromised; we have betrayed God, we have betrayed truth; we have betrayed each other. Like the original two in the Garden we want to make our choices without reference to God. Putting it bluntly, we divorce him. And there will be a day when God will call each one of us to account.  It is from slavery to our own treachery, from the results of that treachery in our own lives; and from the judgement which it justly calls for, that He has come down to rescue us. God saves.
And there is the name: Emmanuel. It means, God with us. Isaiah the prophet had spoken of Emmanuel as a sign of God's judgment and of God's salvation.  Isaiah had gone on to speak of the child this way: For unto us a child is born, to us a son is given, and the government will be upon his shoulders. These words point to Jesus' words after his resurrection from the dead: "All authority in heaven and on earth has been given to me…" (Matthew 28:16).  This is God coming to be with us as one of us, and to reign over us as our King.
In his very first chapter, Matthew is making some extraordinary statements. We see God's approachableness and his humility. In the naming of the baby, Jesus and Emmanuel, we see God's passionate commitment to rescue and restore us. More than anything else God is looking for faith – not faith in faith, but faith in the one who is both God and man—Jesus, Emmanuel.
You may like to consider:
the significance of God's active and direct involvement on the stage of history;

the circumstances of the birth of the One who was to be king;

the meaning of the name Emmanuel.
Let me encourage you to pray:
---
© John G. Mason, Reason for Hope – 40 Days of Bible Readings and Reflections – 2016. All Rights Reserved.