Read:
Colossians 3:12-17
12 As God's chosen ones, holy and beloved, clothe yourselves with compassion, kindness, humility, meekness, and patience. 13 Bear with one another and, if anyone has a complaint against another, forgive each other; just as the Lord has forgiven you, so you also must forgive. 14 Above all, clothe yourselves with love, which binds everything together in perfect harmony. 15 And let the peace of Christ rule in your hearts, to which indeed you were called in the one body. And be thankful. 16 Let the word of Christ dwell in you richly; teach and admonish one another in all wisdom; and with gratitude in your hearts sing psalms, hymns, and spiritual songs to God. 17 And whatever you do, in word or deed, do everything in the name of the Lord Jesus, giving thanks to God the Father through him.
---
TRANSFORMED RELATIONSHIPS
Attitudes. There is no such thing as the perfect church this side of heaven. We long for it, but we won't find it. The reality is that churches experience the tensions and sometimes the conflicts that are found in the wider society. Yet 'church' in the New Testament is important. Jesus said, 'I will build my church and the gates of hell will not prevail against it.' Paul, and Peter too, had every expectation that 'church' would be a good experience for people. Paul gives us some practical clues to help us make this happen. In Colossians 3:12-17 he points to attitudes and actions we all need to adopt in our relationships so that we may keep the peace.
Consider the flip-side of attitudes that Paul enjoins us to adopt: indifference, pride and impatience. Indifference doesn't concern itself with others; pride only thinks about self; impatience ignores the realities of life now. If we are to experience the peace of Christ in our relationships, we need new attitudes: instead of indifference – compassion and kindness; instead of pride – humility and gentleness; instead of impatience and resentment – patience.
GOD'S LOVE
Above all, Paul says: Forgive each other as the Lord has forgiven you. Designed by God to love because we are made in his image, we turned our love away from him. But what was the response of God, whose essential nature is to give life and to love? He offered full and free pardon to anyone who turns to Jesus Christ in repentance and in faith. If God was prepared to pay in full the cost of our reconciliation, shouldn't we be prepared to forgive those who have wronged us? Paul knew how easy it is for us to be divided. He knew the corrosive effect of wounded feelings. But he also knew of the one force that can heal, and enable us to grow into maturity – love.
Churches ought to be different from the wider society for churches are the one place where the ethics of the kingdom should be evident — love, mercy, and reconciliation; not revenge or personal retribution. 'Pray about your attitude towards those who have wronged you' says Paul. 'Can you forgive them? Do you care for them? Above all will you love them?'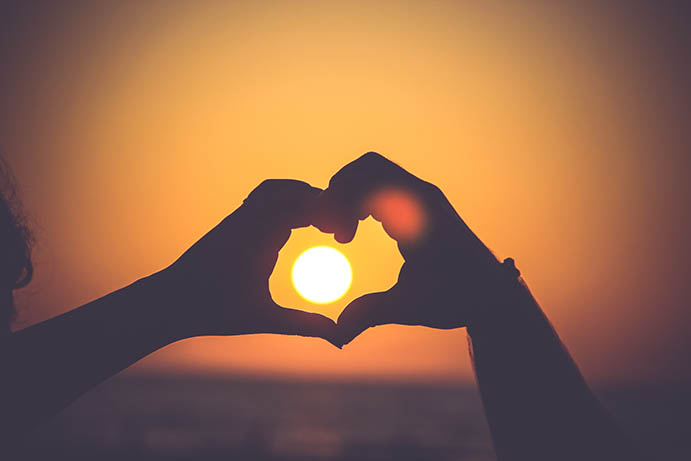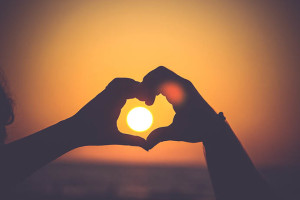 Practical Action. Keeping the peace doesn't mean simply sweeping our differences under the carpet or putting on an artificial smile. We need to work at three things:
Bible. By coming to the Bible together we can instruct and help one another, and even correct one another (3:16). We need to learn to bring our minds under the direction of the Lord's mind and the way we do this is by coming to the Bible together. Furthermore, we are to read the Scriptures with wisdom. There is no place for uninformed Bible study, reading into the Bible what we want it to mean. Rather, we need to discover the plain meaning of the Bible together, text in context.
Music. Most people think of music and songs in church as only praise to God. However, Paul suggests another purpose: instruction and exhortation. We do not have to address God every time we sing, for it's also important we speak to one another in psalms and hymns and spiritual songs. It's one reason we should sing songs that are not insipid or soppy, but strong on Bible. By implication singing is an important way of building relationships.
Gratitude. Discontent often creates tension and division amongst us. And usually our discontent springs from ingratitude. A thankful heart trusts God in every situation, knowing that the Lord Jesus is in control. Thankful people are usually happy and contented people.
You may want to consider:
your attitude to someone who has wronged you or someone you might resent: is there anything in your life that needs to change? Are you prepared to forgive?

the way that Paul puts God's Word, the Bible, at the heart of our relationship with one another: what lessons can we learn from this?

three people / things in your life for which you can thank the Lord.
Let me encourage you to pray:
---
© John G. Mason, Reason for Hope – 40 Days of Bible Readings and Reflections – 2016. All Rights Reserved.