Read:
Luke 15:25–34[1]
25 "Now his elder son was in the field; and when he came and approached the house, he heard music and dancing. 26 He called one of the slaves and asked what was going on. 27 He replied, 'Your brother has come, and your father has killed the fatted calf, because he has got him back safe and sound.' 28 Then he became angry and refused to go in. His father came out and began to plead with him. 29 But he answered his father, 'Listen! For all these years I have been working like a slave for you, and I have never disobeyed your command; yet you have never given me even a young goat so that I might celebrate with my friends. 30 But when this son of yours came back, who has devoured your property with prostitutes, you killed the fatted calf for him!' 31 Then the father said to him, 'Son, you are always with me, and all that is mine is yours. 32 But we had to celebrate and rejoice, because this brother of yours was dead and has come to life; he was lost and has been found.' "
---
HOPE AND GRACE
What of the older son?  The elder brother is portrayed as being in need of just as much grace and transformation as the younger. Discovering the reason for the party which he heard as he returned to his father's home, he refused to go in. Once more Jesus portrayed the father reaching out to a problem son – humiliating himself in public again. Going out on to the street to meet his elder son, who should have been present as one of the hosts, he was met with the arrogant and cutting words: 'You have given a party for this spendthrift waster; what have you done for me?' is the gist of his words. Disdainful of his father's action, he summed up his response with, 'I have slaved for you'.
Works? In Jesus' audience that day there were two groups of people – those who knew they were sinners and those who considered themselves righteous (15:1–2). It is the second group that Jesus had in view as this second part of his story unfolded. He wanted this group to see that they, like the older brother, had not understood the nature of a relationship with God that was based on love. Like the older brother their relationship with God was based on works.
The older son styled himself as a slave or a servant. He always obeyed orders, yet he didn't understand what it was to be a son in his father's home. He saw himself as hard-working and industrious, but he was blind to what it meant to be a son and heir. Consider his father's comment in 15:31: "Son", literally, 'my boy' (it's a term of endearment) "You are always with me, and all that is mine is yours".
Like his younger brother, this son did not really know his father. He had failed to understand the privilege and the position that he held. He had failed to see that his father was open-handed and generous. All he needed to do was ask: he would have been given what he needed, because he was his father's son.
PRODIGAL SON
This story, often called the parable of the prodigal son, is in fact a story of two lost sons.  The younger had been self-seeking, totally self-indulgent, wanting everything now. Not only had he virtually wished his father dead, but he had squandered everything he'd been given.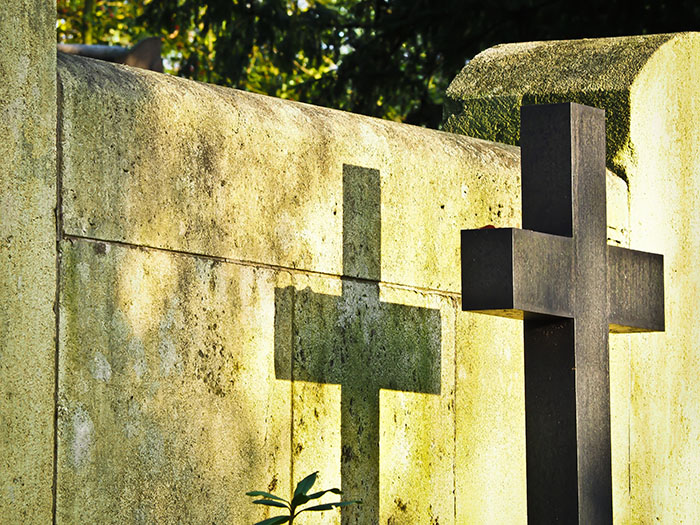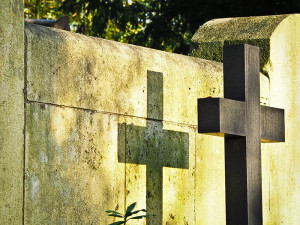 The older son had seemingly been the model son. He'd remained with his father and he'd done everything he'd been asked to do. But though he was a son, living under his father's roof, he didn't live in a son/father relationship.  It was more like a slave to master relationship. He saw himself as a servant and the nature of his relationship with his father as being based on good behavior and the quality of his work.
The elder brother serves as a powerful warning to us. There are many good and upright, sometimes churchgoing people who are like the older brother. They reckon that they have a right relationship with God because of the quality of their lives. They would say that they have lived moral lives and are known for their integrity at work and for their support of their church and people in need.
Jesus is saying that it is false to think that by our efforts we are good enough for God – to be sons and daughters of God. A son or a daughter can only be a member of a family when he or she is born or adopted into a family. To that extent it is out of their control. Works have nothing to do with it. Because all of us have broken our relationship with God, he has to be the one to restore it. Because he is passionate about rescuing us, he has done everything that is needed.
This is the point of the humiliation of the father in the story. It foreshadows the Son of God putting aside his status, allowing himself – he had voluntarily agreed to do it – to be nailed to a cross on that first Good Friday.
You may want to consider:
the place of 'works' and 'law' in our relationship with God;

the warnings we need to heed from the older son;

the implications of the extraordinary grace of God in your life.
Let me encourage you to pray:
---
©John G. Mason, Reason for Hope – 40 Days of Bible Readings and Reflections – 2016. All Rights Reserved.
---
Comments on the text of The Gospel of Luke are adapted from, John G. Mason, Luke: An Unexpected God, Aquila: 2012  ↩