Read:
Luke 4:16–21[1]
16 When he came to Nazareth, where he had been brought up, he went to the synagogue on the sabbath day, as was his custom. He stood up to read, 17 and the scroll of the prophet Isaiah was given to him. He unrolled the scroll and found the place where it was written: 18 "The Spirit of the Lord is upon me, because he has anointed me to bring good news to the poor. He has sent me to proclaim release to the captives and recovery of sight to the blind, to let the oppressed go free, 19 to proclaim the year of the Lord's favor." 20 And he rolled up the scroll, gave it back to the attendant, and sat down. The eyes of all in the synagogue were fixed on him. 21 Then he began to say to them, "Today this scripture has been fulfilled in your hearing."
---
PROMISE AND FULFILLMENT
Fulfillment. Beginning his public ministry in the region of Galilee, it was not long before the impact of Jesus' presence carried well beyond the immediate region. News about him spread like a wildfire, in the towns and the villages, where he was well received. On one memorable occasion Jesus attended his home-town synagogue in Nazareth where a crowd was present. Following a reading from Isaiah 61:1–2, Jesus astonished everyone, saying: 'This text of Isaiah is now fulfilled'. He was claiming to be God's anointed one!
The profound implications of his words cannot be overstated. They summarize the substance of his teaching in a way that is not found elsewhere. They lay the foundation for his later teaching (7:21–22); further, they form a mission statement, detailing how Jesus would fulfill his calling. To whom was Jesus referring when he spoke about the poor, the oppressed, and the captives? Suggestions are numerous and the issues are hotly debated.
The poor? Of the many views that are held concerning the meaning of the poor in Luke 4 two especially stand out – the spiritually poor, and the economically (or even politically) poor – people who are disadvantaged for some reason. It may be lack of education, lack of power, position in the workplace, or social standing in general.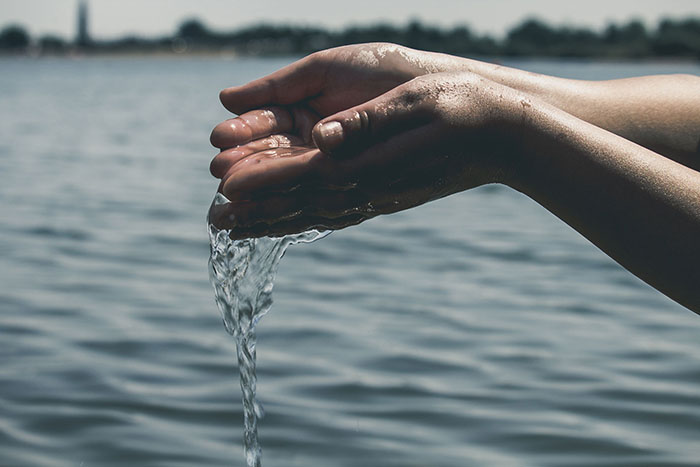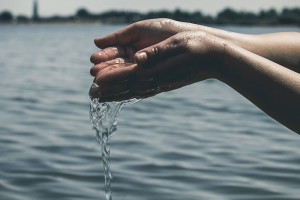 Others suggest that by saying that he had come to preach good news to the poor, Jesus was speaking primarily about spiritual poverty. The spiritually poor of the old covenant, the non-Jewish people, as well as Jewish people, could now be beneficiaries of God's grace. But there is a deeper purpose – Jesus had come to rescue all people who had no status, honor or glory before God. The reference to the poor is a metaphor for those who lack honor or glory before God: it crosses the barriers of class, education, religious association, race and nation. 'Now', Jesus was saying, 'there is good news for all. God's grace has been opened to everyone'. The coming of God's king makes it possible. He would use his position and power in the service of all men and women. People from all places would be able to hear and benefit from the good news.
Release to the captives? It is worth noting that Jesus did not literally release any prisoners, not even those who were incarcerated for religious or political reasons, such as John the Baptist (3:20). God had a bigger plan. The events of Jesus' cross had yet to occur, and God's final day of judgment has yet to occur before God's lasting peace would reign. And yet, this announcement does, very clearly, inaugurate His kingdom. Today, said Jesus, these things are fulfilled in your hearing.
There were times when Jesus did directly intervene in individual lives – there were the times when he gave sight to the blind and released the demonically possessed. His miracles were also parables, revealing God's compassion and his ultimate purpose – releasing men and women from their bondage of sin and restoring them to their true humanity. With Jesus' words in your hearing, he was saying that his hearers needed to make a decision, for a day would come when God would ask everyone of us, 'What did you do with my Son?'
Clearly many of Jesus' first hearers welcomed him and his news of God's grace. While they did not even begin to understand the real significance of what he was saying, we should understand their words, Is not this Joseph's son? (4:22) in a positive, not a negative light. They were encouraged.
You may want to consider:
your own response to Jesus' astonishing claim here;

the implications of Jesus' preaching good news to the poor and releasing the captives;

what Jesus and his mission mean for you.
Let me encourage you to pray:
---
© John G. Mason, Reason for Hope – 40 Days of Bible Readings and Reflections – 2016. All Rights Reserved.
---
Comments on the text of The Gospel of Luke are adapted from, John G. Mason, Luke: An Unexpected God, Aquila: 2012  ↩