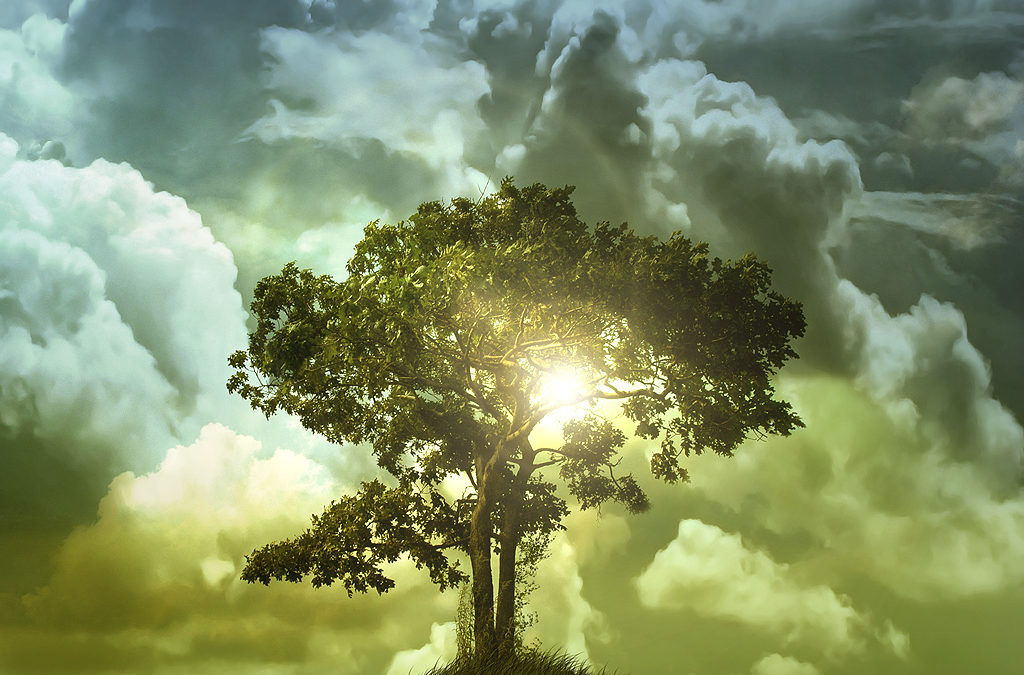 Wednesday – June 19, 2019
'Bread From Heaven'
Writing in The Spectator magazine in 2013, Dr Jonathan Sachs, former Chief Rabbi in the UK, said, "I love the remark made by one Oxford don about another: 'On the surface, he's profound, but deep down, he's superficial.' That sentence has more than once come to mind when reading the new atheists…. "Whatever happened to the intellectual depth of the serious atheists, the forcefulness of Hobbes, the passion of Spinoza, the wit of Voltaire, the world-shattering profundity of Nietzsche?"
I want to add, 'And where is the serious attention that previous generations paid to the account of the most remarkable man in history – the man who, as HG Wells put is, dominates history?'
Luke the physician begins his account by setting out his own credentials as a reliable historian. He tells us that he not only read current documents about Jesus, but that he verified the accuracy of his account with eyewitnesses and ministers of the word (Luke 1:1-2). This is important for us to know, because otherwise Luke was himself either deceived or deliberately deceiving us.
Luke 9 begins with Jesus' commission to his twelve disciples to go and announce the coming of God's kingdom. The result saw large crowds coming to Jesus who welcomed them. However, there was no food to feed them all and the disciples wanted Jesus to send the crowds away. 
However, they had forgotten part of Jesus' commission when he sent them on their mission: they were to take no bread (provisions) or money with them. God would provide what they needed. It was yet another indication they had not really grasped who Jesus is, nor what he could do. Like us, they were slow to understand and slow to trust.
Significantly, Jesus involved the disciples in what followed: they were to have the crowd of five thousand sit down in groups of fifty. Then, taking the five loaves and the two fish…, Jesus looked up to heaven, and blessed and broke them, and gave them to the disciples to set before the crowd (Luke 9:16). He was not reciting magic but simply doing what God's people have always done before eating – taking the bread and giving thanks for it. He then had the disciples work with him in the distribution. 
In looking up to heaven Jesus acknowledged that God provided the food. The miracle looked back to the time of Moses and God's provision of manna for his people (Exodus 16:4-36). This feeding of the crowd also looked forward to the greatest of all banquets that God will one day give his people (Luke 14:15ff; Revelation 19:9).  The crowds had done nothing to deserve this kindness and they had no way of reciprocating. It was an act of God's extraordinary generosity.

The meal not only satisfied everyone, but an abundance was left over: twelve baskets of broken pieces (9:17).  God in Jesus, had provided more food than was needed. The leftovers pointed to the trustworthiness of Jesus' earlier charge to the twelve not to take food or money on their mission.

It is a significant lesson for us. Can we trust Jesus as the Lord who is committed to provide for our needs for as long as we need them? Don't be anxious about what your life, what you will eat or your body, what you will put on, Jesus went on to say (Luke 12:22f); Your Father knows that you need them.

– – –

© John G. Mason – www.anglicanconnection.com
Note: Material for today's 'Word' is adapted from my commentary, Luke: An Unexpected God (Aquila: 2019, 2nd Edition).

– – –

Getty Music Worship Conference: 'Sing…!' – August 19-21, 2019, Nashville, TN
Theme: 'The Life of Christ' – www.gettymusicworshipconference.com

John Mason speaking – Breakout Group: Monday, August 19, 3:00-4:00pm.

Topic: 'Thomas Cranmer and Christ-Centered Worship.