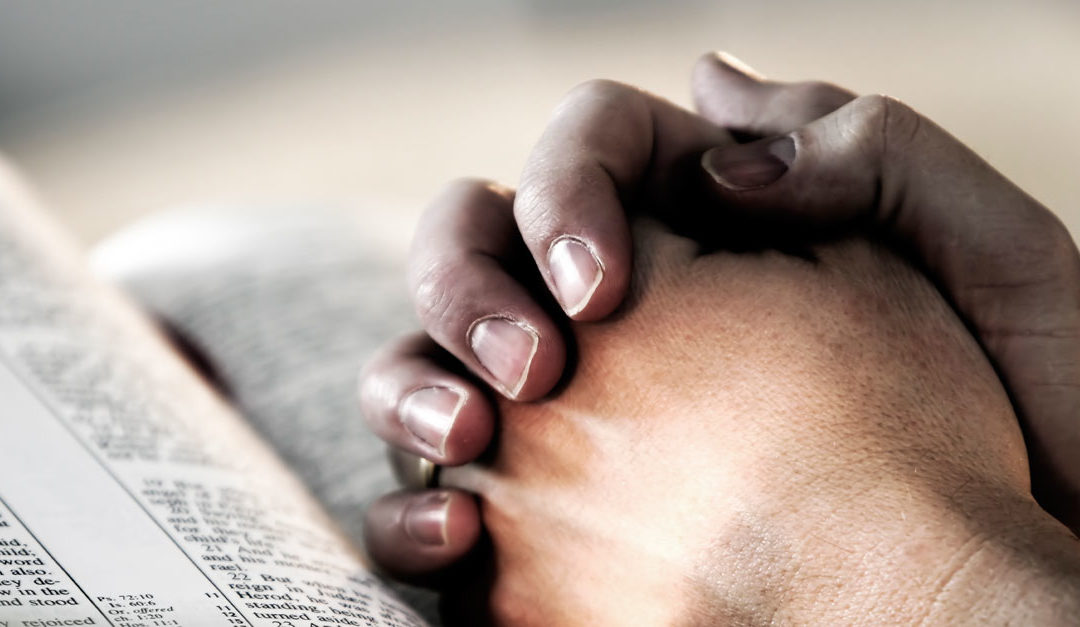 Governments everywhere in the West are so dogged by division that we wonder what the future holds. In an article this week on the failure of the (US) Senate to pass a bill on healthcare reform (Trump, Obamacare and the Art of Fail), Peggy Noonan asks, 'Is there any legitimate hope of a bipartisan solution?' I cite this article, not to comment on the healthcare legislation, but to illustrate the challenges governments have today, for divisions in leadership tend to reflect the divisions within societies as a whole. Is there a solution? If so, where do we begin? Prayer!
How should we pray for our leaders, for God's people, for the nations and for people in need?  Daniel's prayer in chapter 9 sets out principles for us.
The Honor of God's Name. Following his confession of Israel's sin (see last week), Daniel petitions God on the basis of God's mercy. In 9:15 we read: And now, O Lord our God, who brought your people out of the land of Egypt with a mighty hand, and have a name for yourself,…
Daniel reminded God that his Name was revered because he had brought about the release of his people from slavery in Egypt. People knew that you didn't mess with this God. He did what he said he would do!
And while Daniel was honest about the sin of God's people (Lord, we have sinned, we have done wickedly), he was bold to pray: Lord, in view of all your righteous acts, let your anger and wrath, we pray, turn away from your city Jerusalem, your holy mountain;… (Daniel 9:16).
Daniel didn't ask God to put aside his righteousness and overlook the faults and failings of Israel. Instead, he asks God to act because of his righteousness.
We don't live under same covenant as God's ancient people. With the coming of Jesus Christ, we live under a new covenant grounded in the unchanging character of God.
In Matthew 16:18 we read that Jesus plans to build his church; in Matthew 28:18-20 we see that this involves drawing people from all nations. Indeed, we are caught up in his commission to bring others to know him, love him and honor him in their lives.
Furthermore, Jesus has opened up for us a privilege in our prayer: we can call God, 'Father'. He also tells us that we should pray for the honor of God's name and for God's will to be done on earth as it is in heaven. These are promises we can take to God in our prayers for our country, our leaders and all our concerns – great and small.
We come back to the principles of prayer that we find in Daniel 9. Consider how Daniel develops his appeal to God in 9:17-19: Now therefore, O our God, listen to the prayer of your servant and to his supplication, and for your own sake, Lord, let your face shine upon your desolated sanctuary. Incline your ear, O my God, and hear. Open your eyes and look at our desolation and the city that bears your name. We do not present our supplication before you on the ground of our righteousness, but on the ground of your great mercies. O Lord, hear; O Lord, forgive; O Lord, listen and act and do not delay! For your own sake, O my God, because your city and your people bear your name!"
At the heart of Daniel's intercession is the glory of God's name. Daniel did not hesitate to remind God of what he'd already revealed in his Word and urged him to roll up his sleeves and act.
Daniel wasn't presumptuous. He was humble, honest and contrite about his own and Israel's sin. But this did not prevent him praying on the basis of God's character and God's promises.
The glorious thing about the God the Bible reveals is that he is gracious and always willing to receive people back on the basis of repentance and a commitment to start afresh. 
Daniel's prayer challenges us to come to God, not just about the little things that concern us as individuals, but about the big things, namely governments, our loved ones and the salvation of people we know.
Prayer is a precious privilege. It brings us into the very presence of the God whose nature is honor-bound always to have mercy. Yet so often our prayer life is dead. Why don't we pray? God is the father who loves to give.
As Phillips Brooks once commented: 'Prayer is not conquering God's reluctance, but taking hold of God's willingness'.
Optional – you may want to read Daniel 9:16-19; Luke 11:1-4; Ephesians 3:14-21.