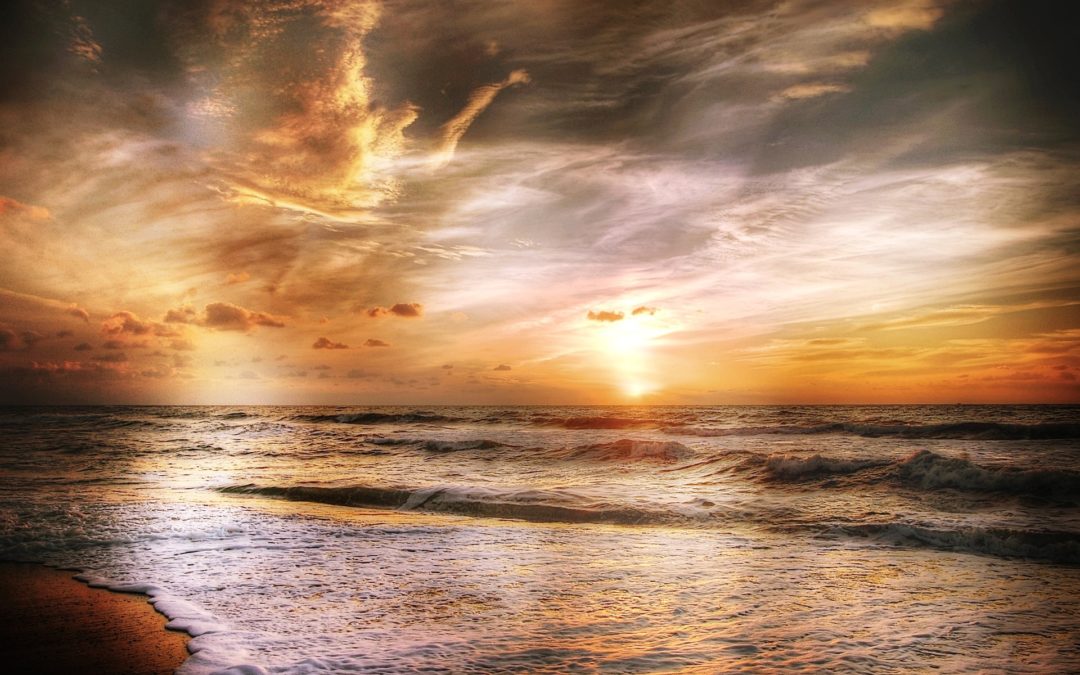 In her Wall Street Journal opinion piece two weeks ago in the immediate aftermath of Hurricane Harvey's devastation of southern Texas (September 7, 2017), Peggy Noonan canvassed the range of responses to assist people in need following the storm.
At one point she wrote: 'The local ABC station caught a young Catholic priest, a French Canadian assigned to a Houston parish, out in a kayak in the heavy rain looking for people who could use a Mass. "I guess this is how the Americas were evangelized as well with a canoe," he said, "and this is a kayak. I hope that can bring a smile to a few people." Noticing the TV cameras, he said: "I guess we're live (TV). The Lord is alive, and the Lord is always with us as well."'
Indeed, this is one of the great things we learn about the Lord God; he is not only alive but is always with us. 
Psalm 139 is sometimes described as the crown of Hebrew poetry. In it, David the writer speaks of a Watcher who is not a mere passive receptor of information, like the prying eye of cyberspace. Rather he is someone who knows and understands every detail of our existence – including our motives. And, what is most important, he cares for us at every twist and turn of life.
'You have searched me God, you know me,' David says.  'I have no privacy, no place from which I can exclude you. There is no corner of my mind where I can shut the door against you. Everything I do, everything I say, everything I think, is wide open to you.' 'You hem me in behind and before, you have laid your hand upon me', he continues.
At first, it seems that David is saying, 'everywhere I go, every step I take, I feel you breathing down my neck.' But the larger context shows us that he doesn't see it this way. The words you hem me in can also be translated, 'you guard me' or 'you encircle me for my protection.'
He doesn't view God's all-embracing knowledge as a threat, but rather as a refuge. He is not at all resentful of God's all-seeing intelligence.
Where can I go from your spirit? Or where can I flee from your presence? He asks. If I take the wings of the morning and settle at the farthest limits of the sea even there your hand shall lead me, and your right hand shall hold me fast, we read in verses 9 and 10.
David's imagery of taking the wings of the morning is that of traveling at the speed of light to a far place. Even there he will still find God. The instant the thought enters his head that he might escape God, he realizes it is impossible.
Many of us have felt the same as David, but we sometimes have a note of frustration in our voice: 'God, I want to get away from you. I want to forget you'. 
But, surprisingly to us, David isn't trying to run away. His reaction to God's all-embracing knowledge is one of deep-felt gratitude. For unlike human prying eyes, God's eyes are pure, and he is just in all his ways. When we truly turn to him, his presence is not a threat or a cause for anxiety, but rather joy. David understood that God's presence means guidance and protection.
If I say, "Surely the darkness shall cover me, and the light around me become night,  even the darkness is not dark to you; the night is as bright as the day, for darkness is as light to you" (vv.11-12). David was anticipating the possibility that in a moment of panic he might find himself saying, 'God has left me and forgotten me.' Instead, he was saying that no matter how dark the situation seems, God has infra-red vision – he sees in the night just as well as he sees in the day.
Yes, God expects men and women to be true neighbors, putting aside differences and serving one another in times of need. But we often forget that such care and compassion springs out of the nature of the God who has made us. Indeed, human acts of compassion do not mean that God is on the sidelines. His reassuring hand is present as much in the tough times as in the good times.
In another psalm (Psalm 23) David could say: Even though I walk through the valley of the shadow of death, I will fear no evil, for you are with me. And, in the aftermath of his resurrection from the dead, Jesus promised his disciples and in turn you and me, that he will be with us always – every moment of every day – until the end of the age (Matthew 28:20).