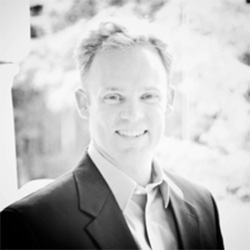 Rev. Dr. John Yates
Senior minister, preacher and speaker, theologian and author, Holy Trinity Anglican Church, Raleigh, NC
Having grown up in N. Virginia, he attended the University of Virginia before moving to London, UK, where he served as Study Assistant to John Stott. John holds a PhD in New Testament from the University of Cambridge, England. He is an editor of (with Dr. Ashley Null) and contributor to the newly released, Reformation Anglicanism. He is married to Alysia and they have four children.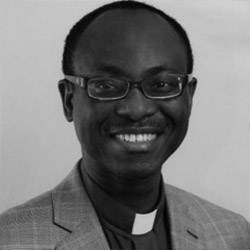 Dr. Felix Orji
Church leader and preacher, educator and author
Following ministries at St. John's Vancouver, BC (formerly St. John's Shaughnessy), in the Diocese of the Rio Grande, as Rector of the Cathedral Church of St Francis in El Paso, Texas, he now serves as the Diocesan Bishop of the Diocese of CANA West.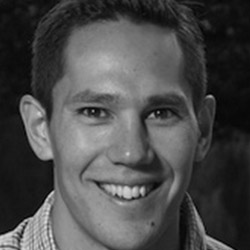 Stephen Tong
Final-year Cambridge PhD student
Final year of PhD research at Corpus Christi College, Cambridge. His thesis is provisionally titled 'Evangelical Ecclesiology and Liturgy in the Edwardian Reformation, c.1545-1555'. During his time at Cambridge, Stephen has been awarded the Archbishop Cranmer Studentship three times, as well as two Dr. Lightfoot Scholarships for separate essays on aspects of ecclesiastical history: 'The Doctrine of the Sabbath in the Edwardian Reformation', and 'The Sacraments as Practical Ecclesiology'. Stephen is a graduate of Sydney University, BA (Hons I), and taught at The King's School, Parramatta. He is married to Bettina; they have three children. The family attends Christ Church Cambridge, a plant church of St Andrew's the Great.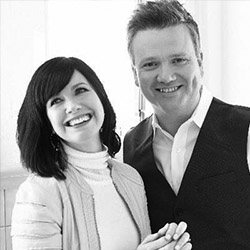 Worship: Keith and Kristyn Getty
Worship leaders and world-renowned Christian musicians
Keith and Kristyn Getty occupy a unique space in the world of music today as preeminent modern hymn writers. In re-inventing the traditional hymn form, they have created a catalogue of songs teaching Christian doctrine and crossing the genres of traditional, classical, folk and contemporary composition which are sung the world over.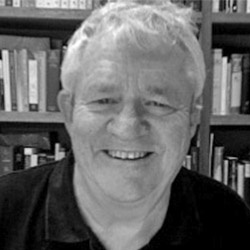 Dr. Paul W. Barnett
Church leader, NT commentator and author, theologian and historian
Until his retirement Paul was Bishop of North Sydney and prior to that rector of two parishes, and Master of Robert Menzies College, Macquarie University where he founded the University Church. He is Teaching Fellow Regent College Vancouver, Lecturer Emeritus Moore College, Sydney, Honorary Associate in Ancient History Macquarie University, and Fellow of the Institute for Biblical Research. Paul writes commentaries on New Testament texts, as well as on New Testament history, and is a frequent traveller in the Lands of the Bible. He is married to Anita.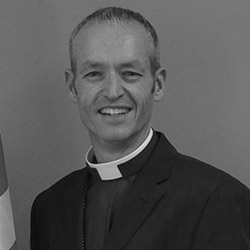 Dr. Julian Dobbs
Church leader and preacher
The Rt. Rev. Dr. Julian M. Dobbs is the Bishop of 
CANA East and the Missionary Bishop of the Convocation of Anglicans in North America (CANA). He is a member bishop of the ACNA and chairs the Islam and Religious Freedom Task Force. As Honorary Executive Director for Barnabas Aid in the USA and board member of Barnabas Aid International, he has a developed awareness of persecuted Christians. He has traveled and ministered with the Suffering Church across six continents. Following the Indian Ocean Tsunami in 2004 and his work in Aceh, Indonesia, with the persecuted church he was awarded the New Zealand Special Services Medal. Julian believes that the gospel message of the Lord Jesus Christ is God's power for salvation. He is committed to planting new Anglican congregations in North America. Julian and his wife Brenda are naturalized citizens of the USA and live in Northern Virginia.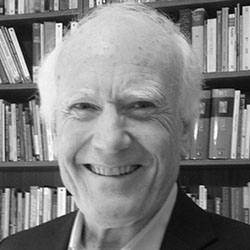 John Mason
Preacher and teacher, church-planter, theologian and author
Educated at the Universities of Sydney (Australia), London and Durham (U.K.), John, by the grace of God, has spent most of his professional life as the senior minister of two Anglican churches in Australia – one in Canberra, ACT (which he founded), the other in Mosman, Sydney, NSW. In January 2001, at the invitation of Tim Keller and Redeemer Church New York, John and his wife Judith, moved to New York where he became the Founding Rector of Christ Church (Anglican) New York City. In his retirement John chairs the Anglican Connection and is Commissary to the Archbishop of Sydney in the USA. He also continues to preach and teach and write. John and his wife have four adult children and five grandchildren.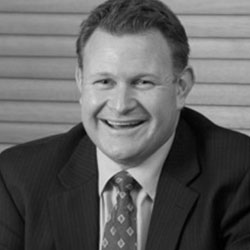 Peter Mayrick
Effective Ministry / Centre for Ministry Development
Born in Charlotte, NC, Peter has spent most of his life in Sydney, Australia, where from early years he has been actively involved in Christian 'non-ordained' ministry. In the course of his adult career, he has been involved in a range of management roles, including at executive level. Since 2012 he has helped establish the Centre for Ministry Development, now based at Moore Theological College, Sydney. The CMD provides opportunities, via consultation, workshops, and training, for senior pastors to focus on and effectively implement the key drivers for church ministry (see www.effectiveministry.org). Peter is married to Julia and has three teenage daughters.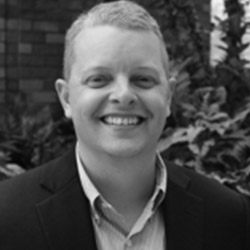 Keith Paulus
Senior minister, preacher and teacher, Christ Church NYC
Keith is an ordained Anglican minister and currently serves as the Rector at Christ Church NYC. He is married to Cindy and has three children.
Michael Kelshaw
Senior minister, preacher, pastor and teacher, Trinity-in-the-MarketPlace, Albuquerque, NM
Born in Bristol, England, Michael came with his parents to the USA. He graduated from Sandia Preparatory School in Albuquerque, and was converted in his senior year. A graduate of the University of New Mexico (BA) and Regent College, Vancouver (MDiv.), he has served on the church staff of The Round Church, Cambridge, England, St. Mark's Church, Albuquerque, NM, St. John's Church, Vancouver, BC, St. Paul's Church, Toronto, ON. For twelve years he has been the senior minister of Trinity @ the Marketplace Church in Albuquerque, NM. He is married to Lara, and they have seven children.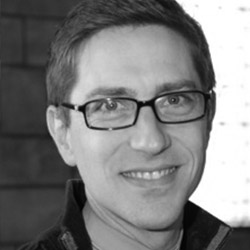 Jim Salladin
Rector, preacher and pastor, theologian, Emmanuel Anglican Church NYC
Jim Salladin – Senior Minister, Emmanuel Anglican Church New York City, where he lives with his wife, Amber and their two sons. Jim ministered as associate minister at St John's Vancouver, BC, Canada and then St James' Muswell Hill, London, England, before moving to New York. He is currently a candidate for a PhD in systematic theology from the University of St. Andrews, Scotland.
MEETINGS AND WORKSHOPS CHAIRED BY: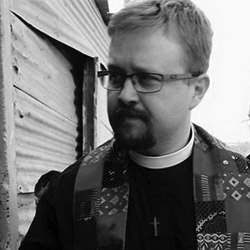 Dr. Jonathan G. Smith
Senior minister, preacher, pastor and teacher, Redeemer Anglican Church, Orlando, FL
Dr. Jonathan G. Smith is a husband, father, and pastor on a mission – to see lives transformed.  He blogs and hosts a weekly podcast called Grace On Fire. Grace on Fire is a gospel-inspired podcast empowering Christian men and women to apply God's grace to life's most challenging problems. The goal? To live an extraordinary life for a higher purpose.
Dr. Jonathan has been involved in local churches throughout his life. Raised as a Southern Baptist, he received the gospel of Jesus early in life and has been forever shaped by its truthfulness.
After graduating from college, he married the love of his life and worked for eight years as a sales professional and trainer for the pharmaceutical giant, Merck & Co. Together he and his wife, Ivey Rose, have three children – Jillian, Sterling, and Chamblin. While in the corporate world, he pursued further graduate training in business, finance, and management.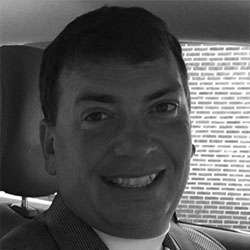 Clark Cornelius
Senior minister, preacher, teacher and church-planter, Grace Church, Dothan, AL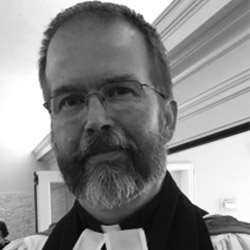 Dr. Henry Jansma
Senior minister, preacher and pastor, theologian and writer, All Souls Anglican Church, Cherry Hill, NJ
Henry has lived in the United States and in England. Prior to planting All Souls Anglican in 2014, he served in the Church of England (1991-2001) and the Episcopal Church (2001-2013). Henry was appointed Canon Theologian for the Anglican Diocese of CANA East in December 2014. He contributes to 'Meet the Puritans' a blog of The Alliance of Confessing Evangelicals, and is Adjunct Professor in Homiletics at the Reformed Episcopal Seminary.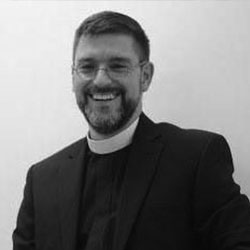 Rick Lepage
Senior minister, church-planter, preacher and pastor and writer, Reformation Anglican Church, Grey, ME